Mankind's Search for Light
"For, look! darkness itself will cover the earth, and thick gloom the national groups; but upon you Jehovah will shine forth, and upon you his own glory will be seen." – Isa. 60:2
You may have already taken The Woman and Her Offspring tour which covers world powers 1 though 4 (Egypt, Assyria, Babylon, & Medo-Persia) and possibly the Integrity tour covering Bible world powers 5 & 6 (Greece & Rome).  If so, likely you have wondered about the significance of religion and art from the time of the Roman Empire until our day, when the 7th world power holds sway.
After the last of the apostles fell asleep in death, the scriptures foretold a period of darkness during which 'wheat and weed-like' Christians would grow together. (Matt 13:25)  A long void would exist when it would be difficult to discern who followed the pattern of truth. (2 Tim 1:13)  Indeed, 'darkness itself would cover the earth.' (Isa 60:2)  This tour concludes in the generation of art where man began to come out of darkness into the light.
We will see how religion has impacted art and how art has impacted religion for centuries all over the world.  In the realm of Christendom, it was often the only means of visualizing Bible events for illiterate people who were deprived of a Bible in their own language.  Dramatic changes in art took place especially in later period of times.  In fact, 1914 is considered a turning point in certain styles of art.  Nonetheless, God's people benefit today from the use of art techniques developed over many years and presented in an accurate way.
Consider:
From where did mankind get the instinctive talent to create "art?"
Who is the most neglected artist of all time?
Who is the greatest artist of all time?  What do you think?
It will be worth contemplating several questions that will be answered on this tour.
If you have further questions concerning our Met Museum tours, please see our Frequently Asked Questions
Enjoy our other tours at the MET!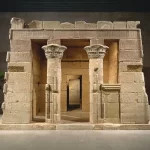 Learn how the first prophecy in the Bible, Genesis 3:15, has affected the worship of mankind all over the world from then until now! Learn more…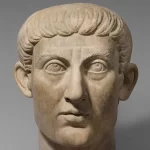 This tour of Greece and Rome will strengthen your determination to continue as a faithful integrity keeper. Learn more…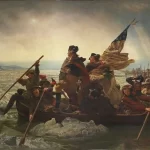 Discover how prominent persons featured in American art were influenced by the Bible and come away with a renewed appreciation for the art in our publications and other secular artwork. Learn more…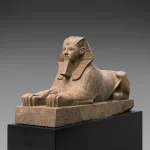 Build appreciation in the hearts of young ones for the 'gift' of art that the creator has endowed mankind with. Learn more…